A pink drink is a refreshing beverage made with Starbucks' Strawberry Acai Refresher and Coconut Milk. The drink has become popular among Starbucks customers for its Instagram-worthy appearance and taste.
The price of a Starbucks pink drink varies according to its size:

$4.65 – Tall
$4.95 – Grande
$5.65 – Venti
$5.95- Trenta

The price of the pink drink is determined by the size you order and the price of a Starbucks cup varies due to its four sizes.
Although the pink drink is not officially on Starbucks' menu, baristas are often able to make it for customers who request it. The drink can be customized to include different types of fruit or juice, making it a versatile choice for those looking for a healthy alternative to sugary drinks.
What is Pink Drink Starbucks Nutrition?
Starbucks claims that a 16-ounce Pink Drink has 35-45 mg of caffeine. It contains only a little caffeine. In actuality, a Pink Drink's caffeine concentration is under 1/5 of a cold brew and less than a third of a Starbucks iced coffee (165 mg) (205 mg).
The Strawberry Acai Refreshers base drink's green coffee extract is the caffeine source. Without having any coffee flavor, this extract gives you a little caffeine boost. This is because of unroasted green coffee beans.
You should be aware that the two primary components of a Pink Drink—strawberry acai foundation and coconut milk—each contain sugar if you're managing your calorie intake or sugar intake.
The barista cannot omit the sugar from your drink because the strawberry base is already made before it arrives at Starbucks. In addition, cane sugar has previously been included in the coconut milk packaging.
A 16-oz. Pink Drink includes 140 calories, 2.5g fat (2.5g sat. fat), 60mg sodium, 27g carbohydrates, 1g fiber, 24g sugars, and 1g protein (SmartPoints® value 8*), according to the official statistics. According to our calculations, a Tall has about 105 calories, while a Venti has about 210.
Size-Based Calories in Pink Drink:
Tall (12 ounces): 110
Grande (16 ounces): 140
Venti (24 ounces): 200
Trenta (30 ounces): 270
What flavor does the Pink Drink have?
Some claim that it is comparable to a pink Starburst, which is undoubtedly the best Starburst flavor. It includes "accents of passion fruit…with creamy coconut milk," according to Starbucks' official description, making it "a delicious and delightful sip of spring, no matter what time of year."
For your upcoming trip to the coffee shop, it seems like a great sweet tooth remedy (or winter blues remedy).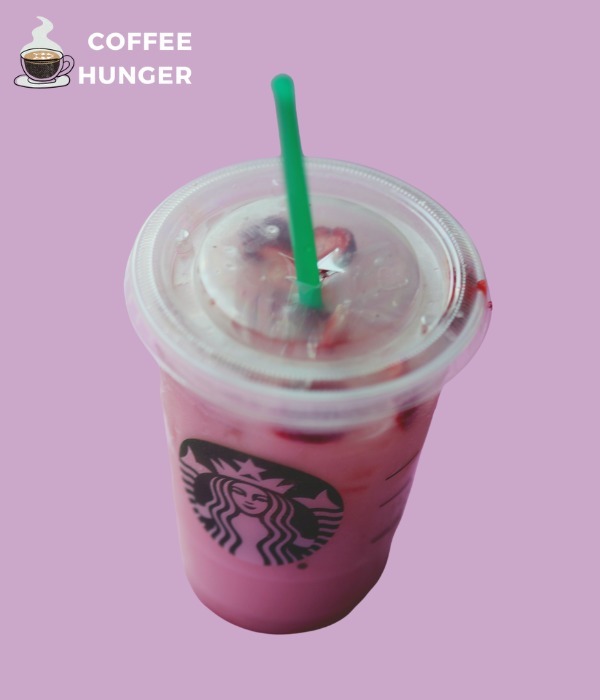 How much is the Pink drink at Starbucks?
To your surprise, different Starbucks locations charge different prices for their signature pink drink. If you live in a congested area, the cost of a drink will be higher than if you live in a rural area.
When you buy a Pink drink in the United States, the price varies by state. However, the difference isn't that noticeable, so if you don't mind spending a little more money in certain places, the employees will still serve you delicious, lovely Starbucks pink drinks.
In this table, we look at the cost of a Tall pink drink. Here are the price differences between Starbucks locations in the United States:
| | |
| --- | --- |
| City | Pink Drink Tall |
| Chicago | $4.15 |
| Dallas | $4.15 |
| Los Angeles | $4.35 |
| Miami | $4.25 |
| New York | $4.65 |
| Philadelphia | $4.15 |
| Phoenix | $4.05 |
How much is a Venti Pink drink at Starbucks?
A Venti pink drink is the best option if you want to enjoy the pink drink in 20 American fluid ounces. This is a popular size in the United States because many people enjoy a drink in this size the most.
A Starbucks pink drink venti starts at $5.65 and can go up in price as more ingredients are added.
Customers usually don't mind paying more for flavor and taste enhancements such as more tea, more sweetness, more cream, less foam, less caffeine, change of milk, fruits, and so on.
If you know how to change the flavor and ingredients in the drink, keep in mind that it will be more expensive.
Water is the only free ingredient you can add to your drink, while the other components cost money.
How much is a Trenta Pink drink at Starbucks?
Trenta is the largest size available from Starbucks. Trenta sizes are no longer available in some stores, making it challenging to estimate the price of a Trenta pink beverage. For a Trenta pink drink, you'll need to shell out $5.95 or more if you really want one.
How much is a grande pink drink at Starbucks?
The popular pink drink at Starbucks costs $4.25 for a grande. The drink consists of passion iced tea, coconut milk, and strawberry acai syrup.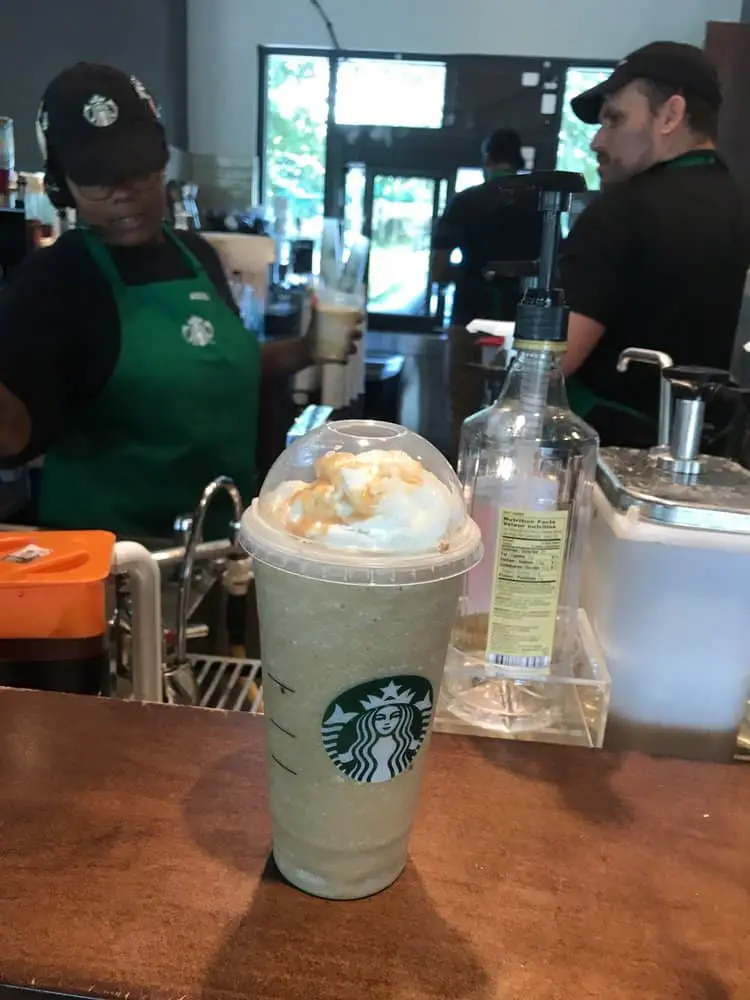 What is the pink drink at Starbucks actually called?
The pink drink at Starbucks is called the Strawberry Acai Refresher. It's a fruity and refreshing beverage that has become a popular choice for many customers.
The drink consists of a blend of strawberry juice, passionfruit syrup, and acai berries. It's then topped with coconut milk and ice cubes.
The Pink Drink has quickly become one of Starbucks' most popular beverages and it's no wonder why. The refreshing and unique flavor combination has something for everyone to enjoy. So next time you're looking for a new drink to try, be sure to give the Pink Drink a try!
Strawberry acai juice, coconut milk, freeze-dried strawberries, and ice are the only ingredients in a Pink Drink at Starbucks.
The amount of each ingredient added to the drink is determined by the size of the drink ordered. Tall, grande, and venti pink drinks, for example, receive 1 scoop of strawberries, whereas a 30 oz. Two scoops are used to make trenta.
Strawberry acai base contains caffeine. Water, white grape juice concentrate, natural flavors, and green coffee flavor are all present.
Because coconut milk is made from plants, the pink drink is a non-dairy Starbucks beverage.
Strawberries, freeze-dried
Fruit inclusions are the dehydrated real strawberries that Starbucks mixes into Refreshers. They rehydrate and plump up after being shaken into a drink.
All Starbucks cold drinks are enhanced by triple-filtered ice cubes.
Is the Pink drink healthy?
The popular pink drink from Starbucks has become a fan favorite, but is it actually good for you? Let's take a closer look.
It's certainly not the healthiest option on the menu. A 16-ounce grande Pink Drink with coconut milk contains 140 calories, 2.5 grams of fat, and 25 grams of sugar. According to the most recent USDA guidelines, you should limit your added sugar consumption to 10% of your daily calories. (Added sugar is sugar that does not occur naturally in foods such as fruit or milk.) For example, if you consume about 2,000 calories per day, your daily added sugar intake should be less than 50 grams.
Given that a grande Pink Drink contains roughly half of the daily recommendation (due to the sugar in the Strawberry Aça base and the coconut milk), it's not one of the healthiest items on the Starbucks menu — but it's also not bad. And, if you're craving something sweet, it's preferable to alternatives like soda. (If you're sick of sparkling water, try one of these healthy sodas.)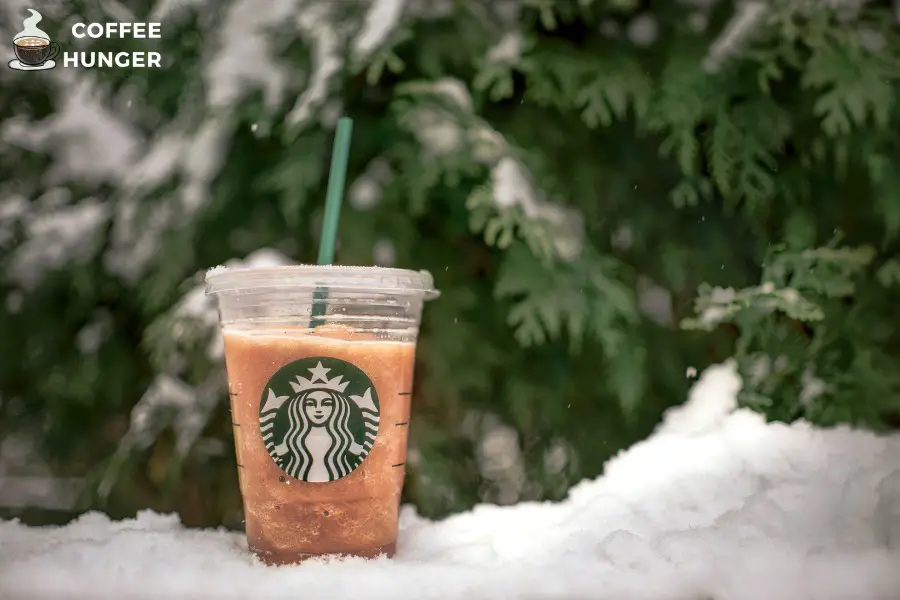 The pink drink has some advantages, such as the fact that customers can modify its ingredients to create a healthier alternative for themselves.
Diabetes patients, for example, can request that the syrup be reduced or that passion fruit seeds be substituted to reduce the sweetness level. People who have a sensitive digestive system can substitute vegan milk for regular milk.
However, the Pink drink is still considered expensive because some employees in some stores put a lot of ice in the cup to make it feel "filled," and its main ingredient, coconut milk, contains a lot of fat and calories.
Does the Pink drink at Starbucks give you energy?
A 16-ounce Pink Drink from Starbucks contains 35-45 mg of caffeine. It is a caffeine-free beverage. In fact, the caffeine content of a Pink Drink is less than one-third of that of a Starbucks iced coffee (165 mg) and less than one-fifth of that of a cold brew (205 mg).
The caffeine comes from green coffee extract, which is found in the Strawberry Acai Refreshers base drink. This extract offers caffeine energy without the coffee flavour. This is due to the fact that green coffee beans are not roasted.
Conclusion
The Pink drink from Starbucks has become a fan favorite among the coffee chain's vast menu offerings. The drink, which is a strawberry acai refresher with coconut milk, has quickly become an Instagram sensation. So, how much does this pink drink cost?
The answer may surprise you. While the drink is certainly more expensive than a standard cup of coffee, it is still relatively affordable compared to other specialty drinks on the menu. For example, a grande Pink Drink costs just $4.95. So, if you're looking for a refreshing and summery beverage that won't break the bank, the Pink Drink from Starbucks is a great option.
FAQ
Q 1) what is starbucks pink drink made of?
Ans: Starbucks Pink Drink is a light and refreshing beverage that features the sweet flavors of Strawberry Acai Refreshers with accents of passion fruit and acai combined Coconut milk, and topped with a scoop of strawberries.
Q 2) can you get the pink drink without caffeine?
Ans: Yes, you can order the Pink Drink without caffeine. Just select "Decaf" when making your purchase.
Q 3) How much caffeine is in a trenta pink drink?
Ans: There is more than twice the amount of caffeine in a Trenta Starbucks Pink Drink as there is a Grande. The Trenta size features 190mg of caffeine.
Q 4) What is pink drink starbucks calories?
Ans: The number of calories in Starbucks Pink Drink depends on the size of the drink and whether or not it is customized. A Tall (12 fl oz) Pink Drink has 140 calories, while a Grande (16 fl oz) has 170 calories. If you add whipped cream to your drink, this will add an additional 50 calories.
Q 5) Do Starbucks sell pink drinks in Australia?
Ans: Yes, Starbucks Pink Drink is available in all Australian store since March 2022.
Also Read:
What is the Most Caffeinated Starbucks Drinks?
25 Best Hot Drinks at Starbucks To Satisfy Your Coffee Craving
How Much is a Starbucks Coffee Traveler?
How Much is a Trenta from Starbucks?