Is Decaf Coffee a Diuretic? Let's find out the fact about it and know all the side effects and benefits of Decaffeinated Coffee.
Coffee is the most popular drink that many people consume in the world other than tea, and millions of people are addicted to the taste of coffee. Several varieties of coffee are available worldwide, each of which will differ according to the taste and preparation methods of the people. Each country has its style of coffee preparation; each of them will have unique processes that make their coffee more special and tasty. 
Most people who taste coffee regularly will be addicted to the caffeine taste and like to have it daily. But, having too much of something is always bad for health, and it may cause several issues in the body. Though several kinds of coffee drinks are available worldwide with different twists, most will be from coffee powder and ground-roasted coffee beans. So, the caffeine level in all those drinks will be nearly the same. 
Most people like to taste coffee but want to avoid the side effects of having more coffee regularly. So, for those people, decaf coffee will be the best option. In this type of coffee, people will have less caffeine than regular coffee, which will have the same taste as regular coffee. This kind of coffee is different from all other kinds of coffee; several fans are there for this kind of coffee. 
What is decaf coffee?
Decafe coffee is a kind of coffee with a low level of caffeine, and to make that kind of coffee, people follow some methods which are different from the usual coffee-making process. In this kind of coffee, the caffeine level should be less than 0.3%, which is the EU's standard regulation.
Many people think caffeine is not suitable for health and need to get rid of it. But they also need the taste of coffee in their life. 
This decaf coffee is the invention for those kinds of people who need coffee with really less level of caffeine in them. Many cafés are selling these kinds of coffee for their customers who are special ordering this kind of coffee. The taste of the coffee may have slight changes, but people love this kind of coffee because of the benefits and good contents that are available with this drink. 
People who are not allowed to intake the maximum amount of caffeine can consider this coffee for their thirst, and it also helps them get the real taste of coffee without taking more caffeine. So, coffee lovers willing to reduce their caffeine level in their body can prefer this kind of coffee which is good for health and provides all the vibes of an excellent strong morning coffee.  
Is decaffeinated coffee a diuretic?
Diuretics are products that make people urinate frequently, and that process is called diuresis. In this process, the body will remove all the salt and water content from the body and make people urinate continuously. Many people think that drinking decaffeinated coffee will lead to frequent urination. But that's not true, and decaf coffee is not a diuretic. Instead, it has various health benefits and counts as hydration for the body.
Regular coffee with high caffeine levels will have the chance of being diuretic, and regular intake in high volume may cause these kinds of issues in the body. But decaffeinated coffee will be the best option for people who are more health conscious and like to have coffee for its mesmerizing taste. People who are having regular coffee will have a high level of caffeine in their bodies, and to reduce that, people can try these healthier and more effective options. 
So, people who don't know anything about decaf coffee can get these kinds of details about the benefits of drinking that coffee. Similarly, these details prove that drinking decaffeinated coffee will not create diuresis and can cure various types of regular body issues. So, these are the facts that people need to know about decaf coffees.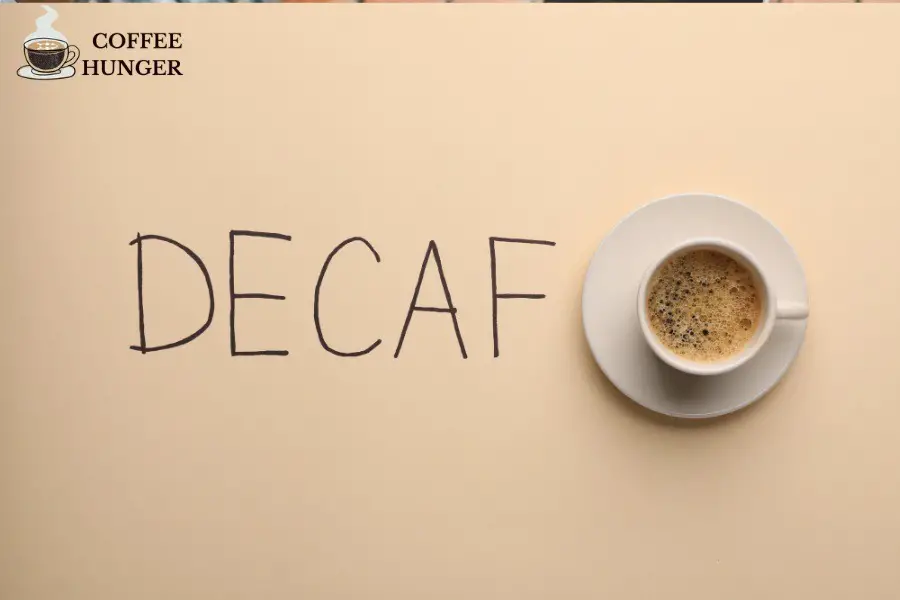 How is decaf coffee made?
Many people think decaffeination occurs after roasting and grinding, but it's not true. The process of decaffeination will take place before roasting the green coffee beans. The manufacturers preparing the decaf coffee beans will use traditional methods to create those coffee beans for sale. According to the latest news, researchers have found a naturally decaffeinated coffee arabica plant in Ethiopia, which will change the market of coffee. 
To separate the caffeine from the coffee beans, the companies will use chemical methods that are more effective and time-saving. The companies will soak the green coffee beans in the solvents like methylene chloride or ethyl acetate. These kinds of solvents will remove most of the caffeine from the beans and make them more effective and suitable for preparing decaf coffee. Using this kind of chemical method will not damage the taste of the coffee. 
Many companies that manufacture decaffeinated coffee powders will use several methods to complete the process of decaffeinating, and each approach will be unique and compelling. But, most companies will use the chemical process, which is more effective than all other processes. So, these are some points people need to understand about decaf coffee making. you may check some of the best Decaf Coffee Brands in our article.
What are the benefits of decaf coffee?
Though decaf coffee has less level of caffeine, there are several kinds of health benefits available. Most people will not know about the health benefits available to decaffeinated coffee. 
Reduces the risk of diabetes

Detoxification

Improves memory
So, these are some of the benefits available for people with decaf coffee, which is more effective and suitable for all kinds of people. 
Reduces the risk of diabetes
decaf coffee contains a high level of antioxidants, which will help the human body reduce and neutralize free radicals. So, these kinds of things will help to prevent type 2 diabetes and various kinds of heart-related diseases. Many experts state that drinking decaf coffee will also help to prevent some types of cancer cells. Magnesium will protect the human body from all kinds of diabetes. 
Detoxification
The vitamin B-3 in the decaf coffee will help remove all kinds of impurities, foreign objects, and materials from the body. Most people who are stressed and anxious will have several medical issues, and drinking decaffeinated coffee will help them recover from all those medical issues. It also helps them to feel refreshed and energetic. So, these are the detoxification benefit available with decaf coffee. 
Improves memory
Decaf coffee contains polyphenols that help the human body increase cognitive performance and alertness. This compound in decaffeinated coffee will have several other benefits that provide various benefits to the body. Similarly, it also improves the medical health of the body. So, all these are the health benefits available with decaf coffee. 
What are the side effects of decaf coffee?
Every product in the world will have two sides, and this decaf coffee too. Decaffeinated coffee will be good for health until it is at the perfect level. If people consume them in high volume will crease several side effects to them. Most people who drink more decaffeinated coffee will have many medical illnesses. So, some of the side-effects that are available for people having decaf coffee are
Cause heart complications

Create aggravated rheumatoid arthritis

Cause acidity
So, some side effects are available for people who have decaffeinated coffee in large quantities for a long time. Other than these, there are different kinds of issues known. But these are some of the most common side effects people face while drinking decaf coffee. 
Cause heart complications
People who drink decaf coffee for extended periods will have several medical issues, and this activity will increase specific blood fat that creates several metabolic syndromes. It can also increase the amount of bad cholesterol in the human body. It also causes fat-related issues in the body when people consume it in high quantities. 
Create aggravated rheumatoid arthritis
According to researchers consuming decaf coffee will increase the risk of rheumatoid arthritis. But this kind of issue is not available with regular caffeinated drinks. So, this statement states that the problems are not with coffee but with the decaffeination method, in which people use several kinds of chemical solvents that change the features of the coffee bean. 
Cause acidity
People who drink decaf coffee will have acidity, creating various stomach-related problems. Increasing serum gastrin concentrations in the hormone will trigger the secretion of HCl in the body and create firm acidity. So, these are some side effects people must face while having decaffeinated coffee regularly. Other than these, several other side effects are also there but will differ according to each person's health and body condition. 
Is decaf coffee bad for you?
The answer to this question depends on people and the level of decaf coffee they consume. It's because they're both good and bad features available with this product. So, If you have decaffeinated coffee should maintain a safe level, and until you maintain that level, the decaf coffee will be good for you. But, if you cross the safety level, your body will have various kinds of medical issues which are not available with regular coffees. 
The perfect answer to this question will be an osculating one, and then getting the good and bad features of this decaf coffee is in the hands of the people, which is you. So, if you need caffeine-free coffee without any destructive medical issues, have a proper gap and timing to manage the available effects of this product. So, all these facts will help people to find the best answer to this question.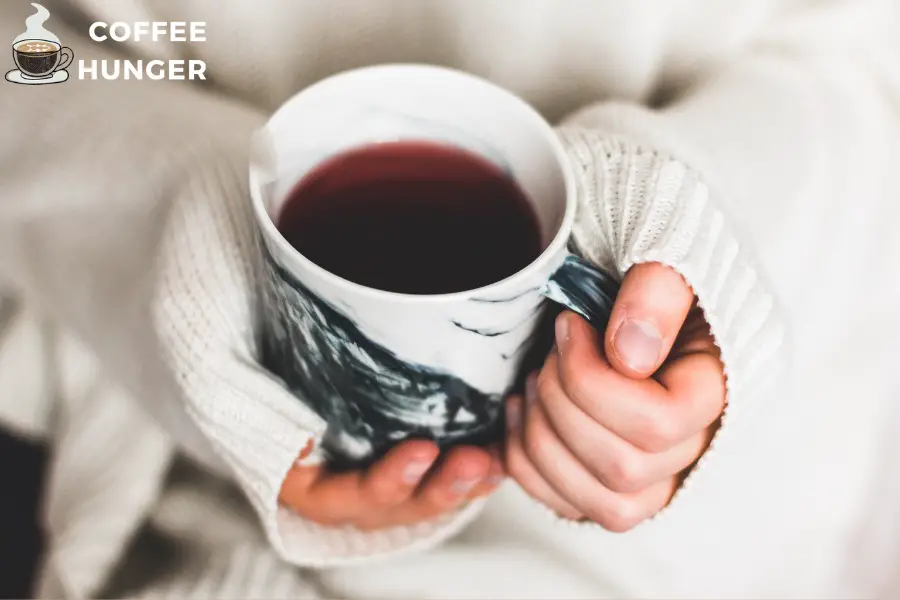 Does Decaf Coffee make you Poop?
When it comes to coffee and digestion, there are a lot of misconceptions out there. Many people believe that coffee is a diuretic, which means that it increases urine production and can lead to dehydration. However, this is not true. Coffee has the opposite effect on the body and can help promote regularity and relieve constipation.
So, does decaf coffee make you poop? The answer is yes! Decaf coffee is a mild stimulant that helps to stimulate the digestive system and get things moving. So if you're feeling backed up, a cup of decaffeinated coffee may be what you need to get things moving again.
Does Decaf Coffee Cause Diarrhea?
When it comes to decaf coffee and diarrhea, there is no apparent connection. However, there are a few things to consider:
Decaffeinated coffee still contains caffeine, and caffeine can act as a laxative.

Decaffeinating coffee beans can sometimes remove beneficial compounds that help keep the digestive system running smoothly.

Some people are generally more sensitive to coffee, which can manifest in digestive issues like diarrhea.
If you're concerned about decaf coffee causing diarrhea, it's best to talk to your doctor or another healthcare professional.
Health benefits of decaf coffee vs. regular coffee
The decaf coffee will have less than 0.3% caffeine content, making it perfect for everyone. This coffee will cause significantly less acid reflux than regular coffee. Similarly, drinking two cups of decaf coffee at an excellent level will help reduce the risk of rectal cancer development. Drinking decaffeinated coffee will reduce the risk of diabetes, but regular coffee will not. Similarly, more health benefits are available with decaf coffee than the regular coffee that most people like. 
While compared with regular coffee, the antioxidant level will be high and help the body reduce oxidative damage. Similarly, it also removes all kinds of impurities from the body. Some medical benefits are available with decaf coffee, and most people like regular coffee. The decaf will also help the body to reduce the count of free radicals. Other than these, some medical benefits are available in common with both coffees, but the level will differ.
How regularly drinking decaf can fit into your overall healthy lifestyle
Drinking decaf can fit into an overall healthy lifestyle in a number of ways.
Firstly, decaffeinated coffee contains lower levels of caffeine than regular coffee which means it won't have as much of an impact on your sleep or energy levels. This makes it perfect for those who are sensitive to caffeine and want to avoid the potential side effects such as jitters and anxiety.
Secondly, many people believe that drinking decaf may be beneficial for cardiovascular health due to its lack of caffeine-related compounds that could raise blood pressure.
Thirdly, since decaffeinated coffee has fewer calories than regular coffee, it can also help with weight management when consumed in moderation.
Finally, replacing regular coffee with decaf from time to time can add variety and flavor to your daily routine without sacrificing too much in terms of health benefits.
Conclusion
So all these details will help people to know about decaf coffee, and it also helps to get all the necessary information about this product. People who know about this decaf coffee's benefits will use it on their diets and for various reasons. Similarly, people who need to reduce their intake level of caffeine can also choose this decaf coffee with less caffeine content. It also helps people know about this product's medical issues and benefits.
Also read:
How Long Do Nespresso Pods Last?
How Long Does Coffee Last in the Fridge?
What is the Most Caffeinated Starbucks Drinks?