French Vanilla coffee is enriched with vanilla flavour. It doesn't grow naturally. Normally people use vanilla flavouring to the coffee to have its taste. Usually, it is in vanilla syrup, vanilla extract, or vanilla creamer form. It is very popular in western countries. 
Although, there is little difference between vanilla coffee and French vanilla coffee. We can't just say both of them are similar. There are different names for this coffee in different coffee houses. They have their names for this drink. 
You can make it at home even if you want with some easy steps. You need to follow a few easy steps and should have basic ingredients. We will talk about it, its recipe, and other amazing facts in this article, so if you want to know, stick to it.
What is French Vanilla coffee?
French Vanilla coffee is another delicious flavour of the coffee. It is made up of vanilla extract to give it the taste of Vanilla. Vanilla holds a strong flavour in itself, so even a few tiny drops of the extract are enough to enhance the flavor of the coffee. French Vanilla coffee has rich in texture and is sweet. The amount of sweetness depends on your taste and how you prefer your coffee. You might be able to increase or decrease that. This drink also contains a bit of a nutty texture in it when the vanilla syrup is combined with hazelnuts. 
This coffee is different from other regular coffee cause it has this little funny mellow flavour, makings it brighter and more dazzling. Normally regular coffee has a rich and strong taste, but this one balances the nuttiness of the coffee with its creamy texture. 
How to make French vanilla coffee beans?
As we talked about it earlier, it doesn't grow naturally. You can make it artificially by yourself. You need to have some regular coffee beans and add vanilla flavouring to them. It can add in any form you like, either through vanilla extract, vanilla essence, or vanilla oil; it depends on you. However, you like. 
The more you keep it, the more the beans absorb its flavour. You can buy readymade vanilla coffee beans from your local grocery store for less work. Or, if you don't want to put so much time or effort into that, you can casually put a few extracts in your coffee beans before brewing them. It will give you the same taste as well.
Recipe of French Vanilla coffee: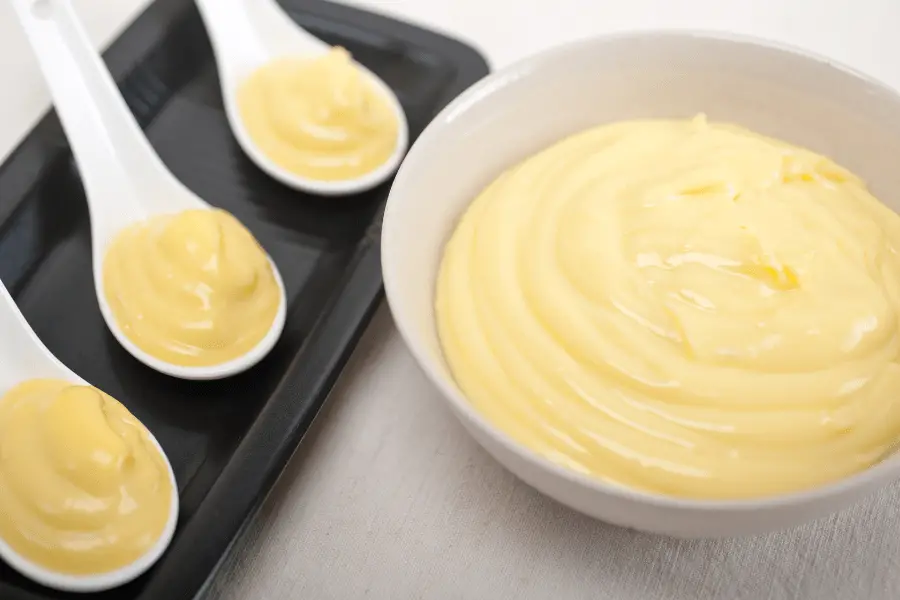 French Vanilla coffee is easy to make and includes some easy steps and a few ingredients.
Ingredients:
Vanilla extract 

Coffee beans

Milk

Sugar

Water
Recipe in order:
First, you will grind your coffee beans into coffee powder.

Then you will brew your coffee in the preferable way you want.

You will add some of the sugar as per your need.

Then, try adding vanilla extract to the coffee with milk, as it enhances the flavor of your coffee and gives it a quick creamy, fruity flavor.

Enjoy your coffee!
There is an idea of adding ice if you want to if you like the cooling process.

It gives the coffee a little bitter flavor.
Vanilla Coffee v/s French Vanilla Coffee- 
What is vanilla coffee?
Vanilla coffee is made up of adding vanilla syrup, vanilla extract, or vanilla oil. It is creamy and plain and reflects the coffee's flavour and essence. French Vanilla coffee is made up of the special French vanilla syrup, or it is added with a vanilla flavour combining that with hazelnuts to give that a fruity flavour. It is creamy in its texture and smothering too.
Difference between Vanilla and French vanilla coffee:
There isn't a huge difference between them. It is just that the French Vanilla coffee is enriched more in its aroma and essence. It gives the coffee this creamy and smothers texture with a real sweetness, which we can count as fruitiness.
On the other hand, vanilla coffee is a simple regular coffee with a strong flavour, but we add a few drops of vanilla extract in it for the vanilla flavouring. It gives the coffee a flavour and is the sweeter cause of its fruitiness.
How to add the Vanilla Flavoring to the Coffee?
We can use different ways to add vanilla flavoring, like through vanilla syrup, vanilla extract, vanilla oil, vanilla powder, or even directly using the vanilla flavored coffee beans. We are going to take a look at each of these.
Vanilla extract or essence is in this little bottle, which contains vanilla liquid. Normally, pure vanilla extract has its aroma, which you can recognize. It is simple to add vanilla flavoring through vanilla extract. You must add a few drops of vanilla extract and stir the coffee. And to might can add more or less as according to your taste.
Most people think that vanilla oil is the same as vanilla extract. Although, there is no specific difference between them. The Oil is something that comes from essentially squeezing the fresh Vanilla beans, and you all get that directly from the bean. But in the case of vanilla extract, they extract the flavoring of the bean from it by going through a certain process.
Vanilla powder is a finely ground pure mixture of vanilla beans. The vanilla powder contains the most extreme flavoring as it is directly taken from the beans. First, you have to dry up the beans, and then when it is dried, you need to grind them in the mixture. It automatically adds natural sweetness and nuttiness to your coffee. Put a few pinches of powder in your coffee and stir it nicely. And then, you can just put a little more or not according to your taste.
Vanilla-flavored coffee beans
Vanilla-flavored coffee beans aren't grown in the natural environment. These coffee beans are bean flavored with vanilla syrup or vanilla extract and kept overnight or even for a longer period like that because how much longer it will stay like that, the coffee beans will absorb the flavor that much. And then, you have to do nothing, brew your flavored coffee and enjoy that French vanilla flavored coffee.
Vanilla syrup is of a thicker consistency; it is made of water, sugar, and extract. It has much more sweetness in it cause of the added sugar while making it. Vanilla syrup is much more-richer in texture. For making a French vanilla coffee, it is added with hazelnuts to trace the nuttiness in the coffee.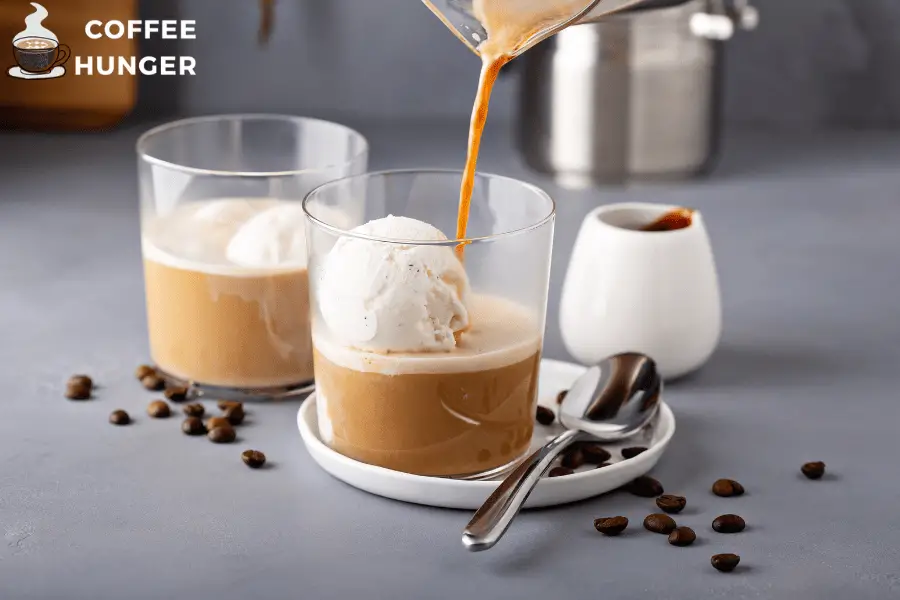 What is the difference between coffee and Espresso?
An espresso is a type of coffee. It doesn't have a huge difference with coffee but has a specific difference, creating a fine line between coffee and Espresso. The Espresso is more roasted coffee, finely ground, and also brewed in an espresso machine.
It gives the coffee a strong flavor cause normal coffee beans are usually lightly roasted; hence, it doesn't give you the actual coffee flavor, but the Espresso is a long-time roasted bean yet enriched more with the coffee flavor in it. It has a high concentration of coffee flavor. 
Espresso is thicker than the usual coffee and sometimes needs dilution to balance its bitterness. The other coffee beans are lightly roasted, but espresso beans take longer to prepare. It has been put on heat at higher and for a longer period. Generally, it is done because it helps the bean extract its oil. So it can engage out more with its texture and deeply routed flavor.
Also Read: Can You Reuse Coffee Grounds? Know Here
This process, on the whole, gives the espresso bean a thicker and smoother texture. It has less caffeine content and does not hold much of it. It's the cause of the long period of roasting and heating; it loses all of its caffeine content. It is finer in size, so it takes less time to brew.
What are French vanilla coffee and French vanilla cappuccino?
French Vanilla coffee is flavored with Vanilla, giving your coffee a sweet and mellow finishing. You can have the aroma of it and enjoy your time with it.
French Vanilla cappuccino is a drink made up of a shot of Espresso, steamed, and foamed milk. First, cause of the use of Espresso, it had less caffeine, smother texture cause of how finely ground it is, and the steamed and foamed milk in it adds a whole other level of creaminess and smoothness in it. It is thicker and richer in texture.
French Vanilla is known for its creamier texture. It has a strong coffee flavor cause of Espresso; it gives a whole bunch of it with the vanilla flavoring, giving it an added sweetness and essence. And the steamed milk and foamed milk balance the coffee flavor. In cappuccino, there is more foamed milk than steamed milk. Steamed milk in more quantity is contained in the French vanilla latte. But in cappuccino, the major part is foamed milk. All togetherness creates the creamier, thicker, and more delicious coffee.
How are the French vanilla coffee in different big coffee shop chains:
Mcdonald's has two different options in French vanilla coffee. The first is iced French vanilla coffee, and the second one is warm French vanilla coffee. You will get to pick as per your taste how much you want steamed milk and foamed milk in your cup. The warm cup of French vanilla coffee has the option of small, medium, and large you can take whichever you want—the calories contained in this drink in from 120 to 160.
There are lots of types through which you can get French vanilla coffee. There is a French vanilla ground coffee for those who like to make their coffee alone but like to have Vanilla flavor; then there is a popular order of French vanilla swirl. This drink combines French vanilla syrup and hazelnuts, giving it a total creamier and sweeter flavour. There is hot Vanilla French coffee also available. The coffee beans used in this drink are medium roast coffee.
Tim Horton's French vanilla coffee is also of medium roast. The most popular one is iced French vanilla coffee. It is black coffee served with ice with adding the vanilla flavor, making it perfectly sweet and plain with a topping of foamed milk. Tim Horton's coffee normally uses a little bit of steamed milk and hot water. Foamed milk is rarely used on occasion. It normally tries to keep the natural flavor of the coffee with sweetness and fruitiness.
Starbucks also generally uses Vanilla syrup and hazelnuts to have the flavor of French Vanilla. The popular order over there is Grande vanilla latte. It comprises coffee, steamed milk, and a little foamed milk with two pumps of syrups and hazelnuts. You can also order it with ice if you like it as per your preference. 
Then another drink which is known is the French vanilla frappuccino. It has hazelnut syrup (2 pumps of venti, 1.5 pumps of Grande, one pump of tall). And there is also caramel over the top of it. 
What are the steps to order a coffee?
Go with the traditional brewing process of your coffee how you like.

Then, choose the roast type of your coffee, either light, medium, or high.

Then, choose the coffee type. Most preferably, choose Espresso for the enriched taste of coffee.

After that, choose your combination of how you want your coffee to be from the list.

You can add ice to your coffee if you like, and if not, don't bother with that.

Get your order and enjoy your coffee!
History of French Vanilla Coffee
French Vanilla Coffee is a popular coffee flavor that many people enjoy. It has a rich, sweet flavor that is perfect for those who want to enjoy a cup of coffee without having to worry about strong flavors. The history of French Vanilla Coffee is interesting and provides insight into the development of this unique flavor. French Vanilla Coffee was first developed in the late 1800s by a man named Jean-Baptiste Carpentier. He was a French expatriate living in Mexico City and wanted to create a unique coffee flavor that would appeal to customers in Europe.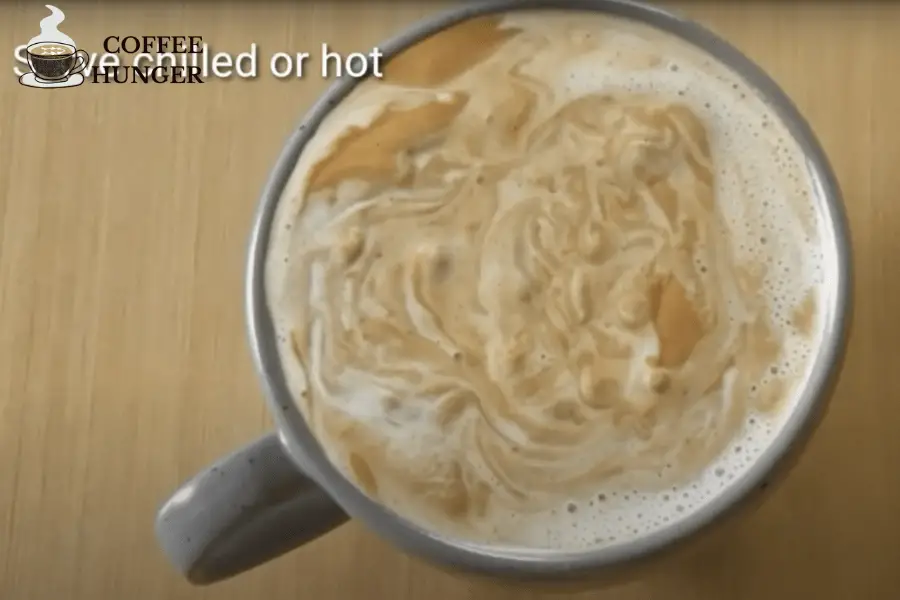 He combined vanilla extract with black coffee beans to create the taste we now know as French Vanilla Coffee. Since its original development, French Vanilla Coffee has become popular all over the world. It is often used as an ingredient in coffee drinks, and it can be found in many different flavors and brands. However, the popularity of French Vanilla Coffee does not stop there; it is also used as a flavouring for food items such as ice cream and cakes.
What are the benefits of drinking Vanilla Flavored Coffee?
There are plenty of reasons to love drinking vanilla flavored coffee. Here are just a few:
Vanilla is an incredibly fragrant flavour, and it can be a great way to perk up your morning routine.
Vanilla coffee is a great way to add some extra flavour to your daily cup.
It can help you stay alert and focused during the morning hours.
If you're looking for a delicious coffee alternative, vanilla is a great option.
Final Words
There's just something about French Vanilla coffee that's so darn delicious. Whether you're a coffee lover or not, there's no denying the appeal of this flavour. And if you're looking for an amazing way to add vanilla flavour to your morning routine, then look no further than French vanilla coffee.
It is a blend of regular and decaffeinated coffee beans that are flavoured with vanilla extract. This unique flavour profile gives your morning java a wonderfully sweet and rich flavour that's hard to resist. Not only is french vanilla coffee delicious, but it also has some pretty incredible health benefits too.
For starters, french vanilla coffee is high in antioxidants. These beneficial compounds help protect cells from damage and promote overall health and well-being. In addition, french vanilla coffee is also a good source of fibre which can help improve digestion and promote regularity. Plus, as we mentioned earlier, french vanilla coffee is absolutely delicious! So whether you're looking for an added boost of energy or just an amazing cup of java, make sure to give French vanilla coffee a try!
Also Read: How to make an Americano at Home