The Frappuccino is a unique drink available from Starbucks, and it is a cold drink with lots of sugar and other unique ingredients that make the glass more attractive.
Frappuccino contains a coffee or cream base along with ice. So, this drink is entirely different from the classic cappuccinos in coffee shops. 
Starbucks Frappuccinos are a popular line of blended drinks created by the coffee giant. They come in many different flavors and varieties, from mocha to caramel, and offer a cold pick-me-up for those hot summer days.
It is a blended ice coffee drink trademarked by Starbucks, and they use the special Frappuccino roast to create this drink with the original taste with a whipped cream topping. Many people new to the Starbucks menu can have questions like what is Frappuccino roast and why it is essential in preparing the frappuccino drink.
In the making process of Frappuccino, people use various ingredients along with the cold liquid of frappuccino roast, which enhances the taste of the thick cream or milk in the drink. So, these are some points that people need to know about the popular cold drink available at Starbucks. 
What's in Frappuccino Roast?
Many people think that frappuccino roast is a different secret recipe from Starbucks. But, the truth is frappuccino roast is a kind of coffee most similar to instant coffee, which is treated with cold water to prepare a coffee liquid and stored in the Starbucks coffee pumps.
Starbucks uses Italian coffee to make this frappuccino roast, which will be in powder form and reach the Starbucks branches in separate packages. They prepare this frappuccino essence from that powder for the frappuccino drink available in their shop. 
The manufacturers of this frappuccino roast use unique coffee beans and a special brewing technique that gives that powder a strong fragrance and taste. People who taste the Frappuccino will first taste a solid bitterness to balance the sugar level available in those kinds of cold beverages.
To make a perfect frappuccino roast syrup, people need to use cold water that perfectly knocks out all the essential things from the powder and helps achieve the drink's excellent taste. The perfect pump of 2 to 4 in frappuccino syrup as per the drink type will help people get the drink's perfect flavour and natural coffee taste. 
Pros and Cons of a Frappuccino Roast
There are many different types of frappuccinos, and each has its own set of pros and cons. For example, some frappuccinos are made with coffee, while others are made with espresso. Some frappuccinos are also made with milk, while others are made with cream.
Pros:
Coffee or espresso-based for a caffeine fix
Can be made with milk for a creamy texture
Fruit or chocolate flavours can be added for extra sweetness
Cons:
The sugar content can be high
Calorie content can be high
May contain artificial ingredients
Difference between Espresso and Frappuccino Roast
The espresso and frappuccino roast are products that are primarily available in Starbucks, and most of the drinks in that place will have a touch of these tastes.
But, these products have several differences. The espresso is to be mixed with hot water or milk to make hot beverages, and the frappuccino roast is to mingle with cold water to make cold beverages.
The taste of the frappuccino roast will not be excellent, and if it is with the frappuccino drink] and other ingredients, it will be a perfect treat. Similarly, people can have the expresso separately. Mixing it with the microfoam steamed milk will make it tastier.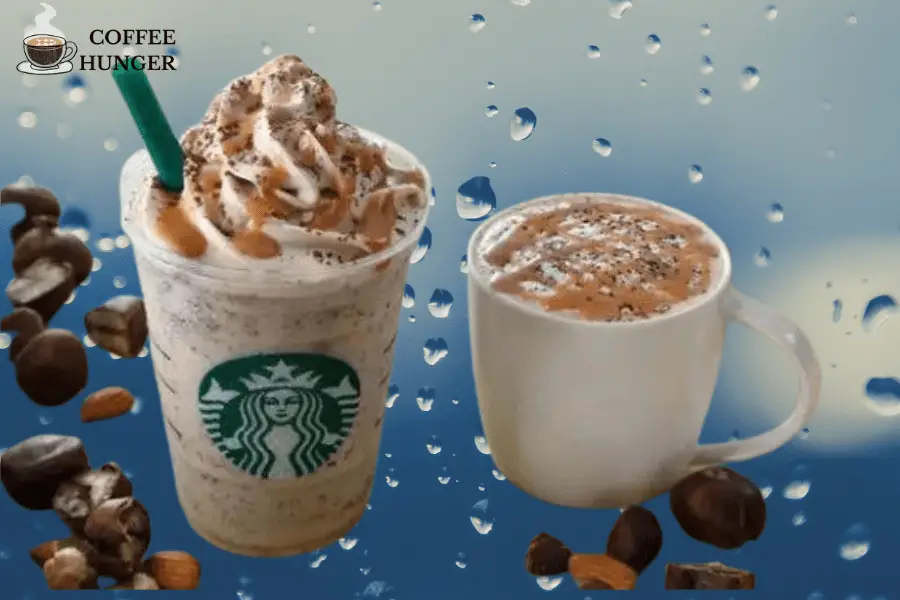 The fragrance of Frappuccino is more potent when compared to espresso, and people who like to have their drink with a more robust coffee smell can choose this drink. It is also the best option for people who want cold coffee beverages in Starbucks.
Other than these differences, people can have colour differences in each type of coffee. The espresso will be in a brighter colour than the frappuccino roast.
Many people think that the products of Starbucks are way more expensive than other products, but the quality of the product will help people understand the worth of their money. So, these are some points people need to know about the differences between espresso and frappuccino roast.
Benefits of Starbucks Frappuccinos Roast
Want a delicious and healthy coffee drink? Drink Starbucks Frappuccinos Roast! Studies have shown that coffee can help improve cognitive function, reduce the risk of Alzheimer's disease and other forms of dementia, and provide antioxidants.
So if you're looking for a drinkable treat with a variety of health benefits, be sure to give Starbucks Frappuccinos Roast a try. You won't regret it!
What is a frappuccino roast pump?
A frappuccino roast pump is a ground to a fine powder and then added to the frappuccino drink. This is done specifically for use in frappuccinos. The beans are roasted to a dark color and then ground up into a fine powder. The pumps are designed to extract the maximum flavor from the beans and create dense, rich drinks.
Components required for making Frappuccino roast
Though Frappuccino is one of Starbucks's famous drinks, many kinds of fan-made recipes are available on the internet. But, among those, some are the perfect ones, and those recipes will help people get the superior taste of the Frappuccino available in Starbucks.
Here are the essential ingredients that are available in these beverages are 
Frappuccino Roast

Sugar

Milk

Xanthan gum

Water

Ice cubes
These are the essential ingredients in the frappuccino drink available in Starbucks coffee. So, people who need a perfect frappuccino coffee at home can blend all these products in a blender and make an ideal drink with a fresh whipped cream topping.
So, these are some points people need to know about the ingredients available in the Frappuccino of Starbucks. 
Procedure to make a perfect Frappuccino
The most crucial thing in making a frappuccino roast is the frappuccino roast; from the above details, people can get all the information on that coffee powder. Making frappuccinos will have four steps to make them a perfect drink in Starbucks. 
Step 1: Mix two spoons of water with Xanthan gum to create the base for the drink. In this process, Xanthan gum is a substance that helps to increase the drink's thickness and make it creamier to drink. The base values should be of three pumps which help achieve the drink's exact taste. 
Step 2: In this step, people need to place all the components like frappuccino roast, frappuccino base, sugar, and milk into the blender. Then start the blending process to mix all the elements into a single mixture and remove it from the blender. So, these are the significant part of making the Starbucks Frappuccinos

with genuine ingredients. 

Step 3: Though this is a cold beverage, people should add a great scoop of ice to the blender and then start the machine to blend all the products into a smooth drink. The maximum blending time for this drink is about 5 minutes, enough to make frappuccinos smooth. 
Step 4: So after all this process, the Frappuccino is ready to serve, but there are several flavourings available in Starbucks, which are caramel, strawberry, and vanilla. So, people can choose the flavour as per their needs, and after adding them, the preparation is complete, so it is ready to serve in the glass with fresh whipped cream topping. 

So, these are some of the points that people need to know about the procedure of making frappuccinos, and people can have these drinks in sugar and sugar-free options. So, people who are interested in trying this drink in Starbucks can use these details to get their Frappuccino according to their priorities. 
Usage Measurements for Frappuccino roast
Though several drinks are available in Starbucks, each product's quality of the frappuccino roast will differ. This perfect formulation will help people maintain the drink's taste in all sizes, which will help their customers to get the exact taste in all sizes. So, some of the measures and their escarpments available for making Frappuccino are
For tall two pumps

For grande size three pumps

For venti four pumps
But if needed, people can also add some extra pumps that are less per their needs, and several customizing options are available for people to customize their drinks as per their needs. The best choice for first-time tasters is to get the exact beverage available in the store to experience the original recipe of Starbucks.
Then if needed, they can customize their drink according to their requirements. People who are diet conscious can get their drink with skimmed milk that contains low calories. So, these are some points people need to know about the measurements of making frappuccinos. 
Also, read about caffeine in Starbucks Frappuccino.
What Flavors to Expect in Your Starbucks Frappuccino?
The coffee-based Frappuccino from Starbucks has become a beloved beverage for caffeine lovers and those with a sweet tooth alike. The drink comes in a variety of flavour options, each more delicious than the last. So, what flavours can you expect to find in your Frappuccino?
The most popular flavour of Frappuccino is the Mocha, which is a blend of rich chocolate and espresso. The Vanilla Bean is an excellent choice if you're looking for something a little lighter. For those who like their drinks on the fruity side, the Strawberries & Cream and Raspberry Cream are both excellent options. And if you really want to indulge, the Double Chocolate Chip is always a delicious treat.
No matter what your flavour preference is, there's sure to be a Starbucks Frappuccino that's perfect for you. So go ahead and give one a try today!
Different kinds of Frappuccinos Available in Starbucks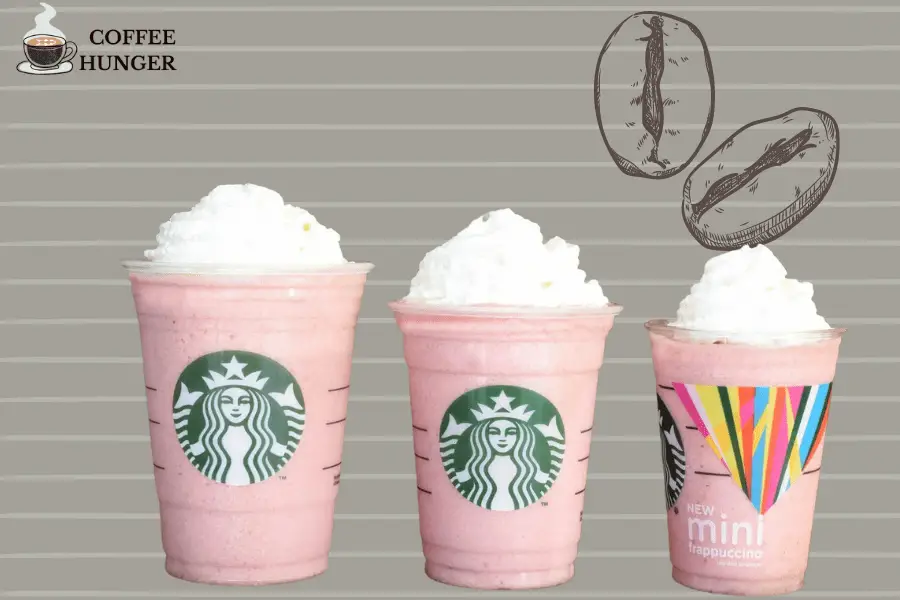 Several kinds of frappuccinos are available with Starbucks, and each flavour has its unique ingredients, and each type of product will provide a new customer experience.
Though most Frappuccinos contain the Frappuccino roast, some don't, and people who need to have a drink without a caffeine kick can choose those drinks that are available in Starbucks. So, some of the varieties of frappuccinos that are available at Starbucks are
Vanilla bean crème Frappuccino

Java chip Frappuccino

Coffee Frappuccino

Mocha Frappuccino

Caramel Frappuccino

Chai Crème Frappuccino

White chocolate mocha Frappuccino

Strawberry funnel cake Frappuccino

Pumpkin spice Frappuccino

Caffe vanilla Frappuccino

Matcha crème Frappuccino

Caramel ribbon crunch Frappuccino
So, some Starbucks Frappuccinos are available for people to choose from the list of Frappuccinos. Many people who have a decent idea about these drinks will get their favourites from this, and new people can get suggestions from the store to choose the best drink as per their taste buds. 
Does Frappuccino Roast Have Caffeine?
Yes, Starbucks Frappuccino Roast contains caffeine. The exact amount of caffeine varies depending on the flavor and size of the beverage. Generally speaking, a grande Frappuccino contains approximately 75 milligrams of caffeine, while a venti contains around 95 milligrams.
As an example, a grande Java Chip Frappuccino made with 2% milk contains 77 milligrams of caffeine, and a venti Mocha Cookie Crumble Frappuccino with non-fat milk has 102 milligrams. The amount of caffeine in each drink can also be affected by changes to the recipe such as using different types or amounts of milk.
Best steps to Store Frappuccino 
After getting Frappuccino from Starbucks, people store to drink it later. Some people who buy venti size drinks may not complete their drink, so, for those people, some steps help them save their expensive beverages.
Following these steps will help people get their drink with the best taste and also help them keep their money. So, the first step they need to do is to close the lid and place the Frappuccino in the freezer. People must let the drink in the freezer for 2 hours or more to completely freeze them.
Then, people need to take them out and shake them well to refresh the settlements at the bottom. Then transfer it to the glass and top it with whipped cream and choco chips to enjoy the drink with the perfect taste and coldness.
So, these are some points that help people to store Frappuccino roast and use them as per their requirements, but the shelf life for this product is about 42 to 72 hours, and above that, it is not good to use. 
Thoughts of coffee lovers about Frappuccino roast
People who like to have more coffee and caffeine kick want to have the drinks available at Starbucks. All the coffees and drinks containing caffeine are available in this store, and there are wide varieties of options for people to select from the broad types.
But, though many kinds of drinks are available, there is a different fanbase for frappuccinos that are available in Starbucks with the punch of Frappuccino roast. People who have a question about what is Frappuccino roast can get the perfect details about it from the above stanzas. 
This product is unique, more like instant coffee, mainly for making cold beverages that are primarily available in all stores of Starbucks. According to customers, the taste of this product, along with the other ingredients, is perfect and impressive.
So, due to the attractive taste, many people have become fans of this product available at Starbucks. The Frappuccino roast alone will have a strong smell and taste, but the combination with different ingredients makes it suitable for making cold beverages.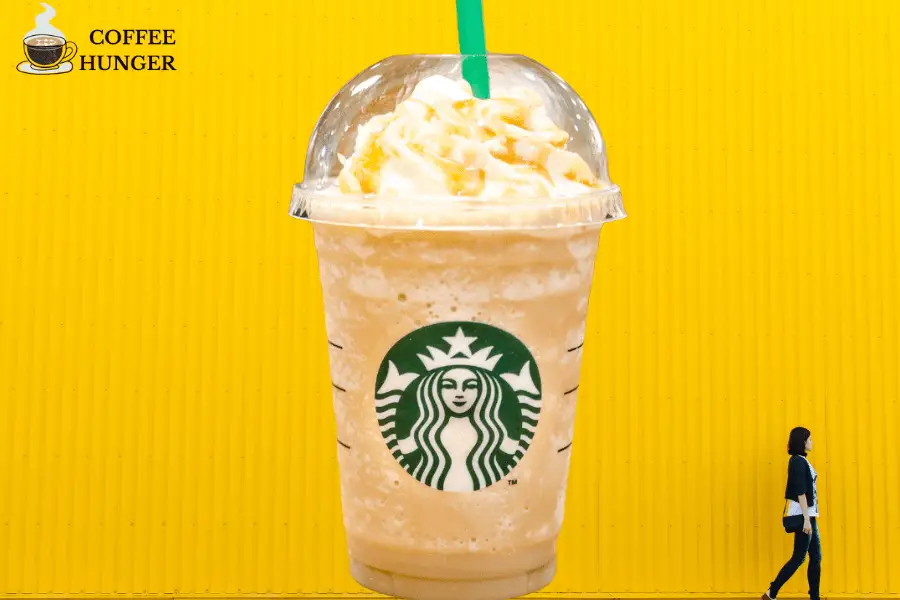 Frappuccino without Frappuccino roast
So, people who know about the Frappuccino drink in Starbucks will learn about the main ingredient of that cold beverage. But, some drinks are available without that primary ingredient.
Starbucks provides some cold blended beverages that don't have the Frappuccino roast or the caffeine content. People who like to avoid caffeine can choose these kinds of products that have zero levels of caffeine in them. 
The products like crème Frappuccinos like vanilla bean crème and caramel ribbon crunch frappuccinos are products that don't have any kinds of caffeine content with them.
So, all these are some details people need to know about the frappuccino products available in Starbucks without the Frappuccino roast syrup. So, hereafter people who visit Starbucks to get their drink without caffeine can choose this drink. 
Final Verdict
So, these are some points people need to know about the details necessary for people to know about Starbucks and the tasty  Frappuccinos in this store. With the help of this article, people can learn all kinds of methods and preparations available in the official store. People following these details can make their unique Frappuccino with all the necessary ingredients.
FAQ
Q1. How is frappuccino roast different from other coffees?
Ans: frappuccino roast is a coffee most similar to instant coffee. It is treated with cold water to prepare a coffee liquid and then stored in the Starbucks coffee pumps. This coffee has a higher concentration of caffeine than regular drip coffee, making it a more substantial choice for those who need an energy boost.
Q2. How many times can I reuse the coffee grounds from a frappuccino roast?
Ans: You can reuse the coffee grounds from a frappuccino roast up to three times. After that, the coffee grounds will start to lose their flavour and will not make a good cup of coffee.
Q3. How many pumps of frappuccino roast do I need for iced coffee?
Ans: For iced coffee, you'll need 1-2 pumps of frappuccino roast.
Q4. How many calories are in a grande frappuccino roast?
Ans: A grande frappuccino roast has approximately 110 calories.
Q5. What is the difference between frappuccino roast and cold brew?
Ans: Both cold brew and frappuccino roast are made with coffee that is treated with cold water, but the difference is in the preparation.
You can make a cold brew by slowly steeping coffee grounds in cold water for an extended period of time. Frappuccinos, on the other hand, are instant coffees treated with cold water before serving.
Q6. How many pumps of frappuccino roast do I need to make a cup of coffee?
Ans: Depending on your cup size, you will need 2-3 pumps of frappuccino roast to make a cup of coffee.
Also Read: 
20 Strongest Coffee at Starbucks That Are Worth Trying
How Much Ground Coffee to Use Per Cup?
25 Best Hot Drinks at Starbucks To Satisfy Your Coffee Craving
The Tastiest Starbucks Toasted White Chocolate Mocha Frappuccino