What is The Charli Drink? Is it Still Available in 2023?
The Charli is a trendy Dunkin' cold brew coffee with whole milk and caramel swirl. In honor of the well-known TikTok user Charli D'Amelio, who constantly raved about it in her videos, it was given that name. In 2020, Dunkin' renamed the popular beverage "The Charli" in honor of its sustained popularity.
The 16-year-old TikTok megastar Charlie D' Amelio declared her love for Dunkin' Donuts in her videos between 2019 and 2020. She said that in numerous dance routines, she favored Dunkin' beverage was cold brew coffee with three pumps of caramel swirl and full milk.
The popularity of the beverage started to rise swiftly. Dunkin embraced the "movement" and deliberately partnered with Miss D'Amelio to raise the buzz about the beverage. Dunkin' made an effort to engage Charlie's TikTok audience, which is mostly made up of teens and young adults.
Charlie Drink Dunkin
Dunkin' renamed the beverage "the Charli" and added it to the menu in September 2020. The company aired commercials for the beverage that included the following
limited-time extra points for Dunkin' Donuts Perks members when they purchase the Charli beverage, 

the TikTok Charli dance challenge 

a song about the Charli beverage, and 

a contest on Instagram offering the chance to meet Charlie D'Amelio.
Let's dig in more and know more about Charli drink Dunkin!
What is Charli cold foam?
The Charli at Dunkin Donuts was so well-liked that a new menu item was added when Charli started requesting slightly different items. Another cold brew coffee beverage, the Charli drink that Dunkin' started selling, was unique in that it had a large mound of foam on top.
The Charli Cold Foam is the name of the newest Charli Dunkin beverage, and you can guess why from the description. It was named The Charli Cold Foam because of the thick coating of foamed milk on top.
So, specifically, when a Dunkin' Donuts cold brew coffee is combined with three pumps of caramel, milk, and a special sweet cold foam with a sweet cinnamon sugar coating, the Charli cold foam is created. Smooth, energizing, sweet, and loaded with caffeine, this iced coffee beverage also hints at cinnamon flavor.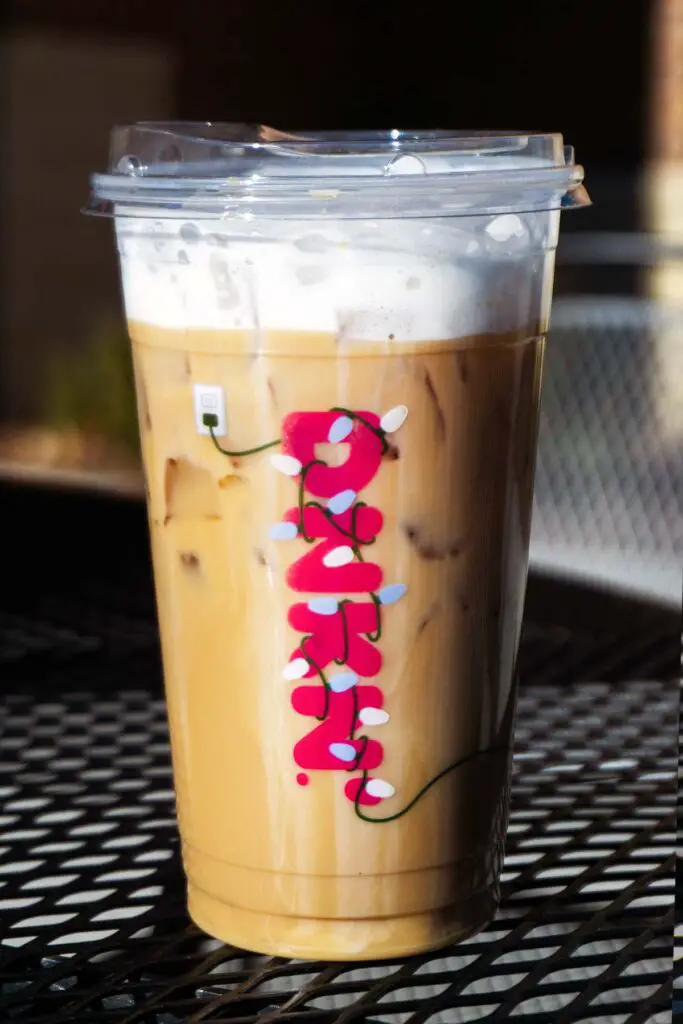 How to order the Charli Dunkin?
Although the Charli is a popular summertime substitute for a traditional Frappuccino, it isn't the healthiest beverage. It is probably not a coffee you want to drink daily to maintain your health, but we'll get to that in more detail in a moment.
Since it is a recognized beverage by Dunkin', you can ask for it by name when using the drive-through or inside the store. You may also choose a medium cold brew with whole milk and three pumps of the caramel swirl when placing your order. If you get a small amount, just two pumps of the caramel swirl should be added.
Does Dunkin still have the Charli drink in 2023?
If the question arises, whether the drinks by Charli are still available in 2023? Yes, the charli dunkin drink is still available in 2023 as its ingredients are core offerings at Dunkin'. Ask for a cold brew size of your choosing with the caramel flavor swirl and full milk to make the Charli. By default, the cup size you select determines how many pumps of flavor swirl there will be.
If 'The Charli Drink' needs to be listed on the menu, just ask for a medium cold brew blended with milk and three pumps of caramel syrup (caramel swirl), as Dunkin always keeps the ingredients on hand.
How to order Charli cold foam on the Dunkin' app?
To place the order you can place orders using the Dunkin Donuts app by following the steps:
Login into the Dunkin Donuts app.

Look for the shop that has the location closest to you. 

When placing your order, request a medium cold brew coffee with cold foam, milk (dairy, almond, soy, or coconut), three pumps of caramel syrup, and cinnamon topping.   
OR 
Consider the three options for ordering the Dunkin' Charli cold foam drink:
    I'd like a medium Charli cold foam drink, please.

    "Can I please have a medium Charli drink with the Charli cold foam?"

    I'd like a big cup of cold brew coffee with whole milk, caramel swirls, lovely cold foam on top, and cinnamon sugar sprinkles.
What is Charli cold brew?
Charli cold brew, her favorite Dunkin' creation, The Charli, which goes on sale today, combines Cold Brew with whole milk and three pumps of caramel swirl.
A form of iced coffee called almost this Cold Brew is created by steeping coarse coffee grounds in cold water for a long time (often overnight or for 12 to 24 hours), then straining the mixture. This brewing method yields a smoother, less acidic coffee chilled over ice.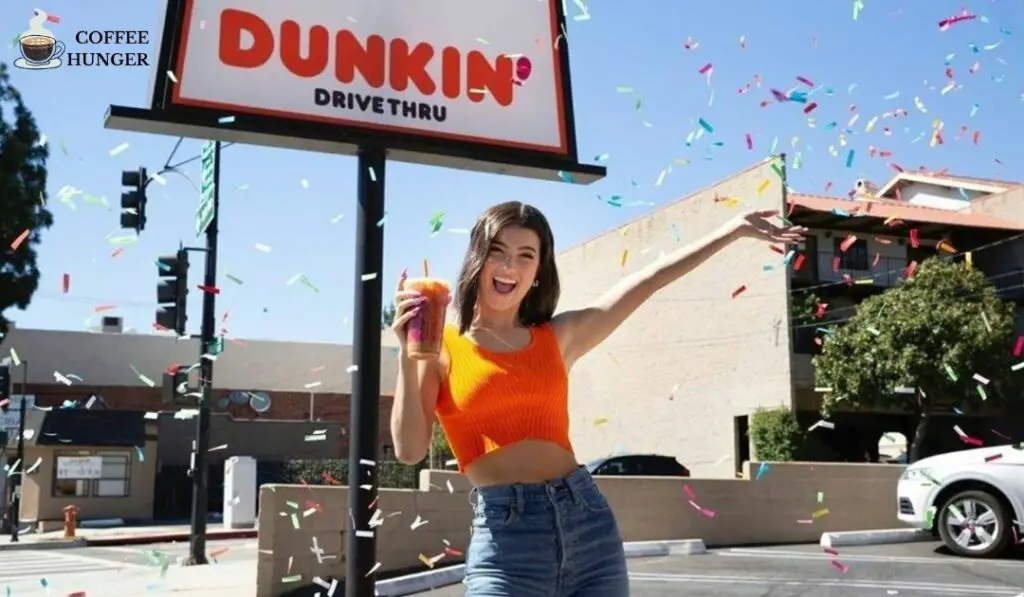 How to make the charli drink?
Before you make the drink, if you are unfamiliar with Charli D'Amelio, you must go down TikTok's rabbit hole. With 99.6 million followers, 16-year-old dancer Charli has overtaken all other creators on TikTok.
Perhaps last year, you witnessed everyone performing "The Renegade," a dance that Charli popularised and propelled her to popularity. A year later, Charli continues to engage her Gen Z fans on social media by spreading optimism and producing fun content.
Everyone who follows her knows that she enjoys drinking Dunkin Donuts coffee. They named her order after her because she loved it so much. The Charli is rather simple, and to make the charli drink, follow the following steps:
Three pumps of caramel swirl and cold brew with whole milk make up the

Dunkin Donuts Charli drink

components. 

Request a medium cold brew with whole milk and three pumps of caramel swirl if the beverage isn't listed on the menu. 

The components are constantly available, but the Charli drink is only available briefly.
And this is how the tasty Charli drink is ready.
How much is Charli drink?
Talking about the cost of Dunkin Donuts Charli drink is classified into 3 shapes which includes :
Small (16 ounces), 

Medium (24 ounces), and 

Large (32 ounces) sizes.
Then depending on the size of the Dunkin' Charli Drink cost varies which is offered, with a medium costing $3.19. 
Remember that you can add milk, sugar syrups, cinnamon sugar, sweet cold foam, or other toppings to your Charli Drink to make it your own.
What is the Charli d'amelio drink?
The "Charli D'Amelio" drink is a beverage offered by Dunkin' (formerly known as Dunkin' Donuts) that was created in honor of Charli D'Amelio, a well-known TikTok star.
The beverage was an iced coffee concoction with three pumps of caramel syrup, full milk, and frozen coffee. Please note that menus and offers are subject to change, so I advise calling them directly for the most recent information on Dunkin's menu items.
What number of Charli beverages have been sold?
Thousands of cups were sold in the first 5 days following Charli's release. The firm also saw a 57% rise in downloads for its Dunkin' Donuts mobile app. On the day The Charli was published, usage of Dunkin's app surpassed its previous high.
How to order the charli at Starbucks?
Life hacks and Starbucks are two things the internet loves the most. Thus, it was only a matter of time before Starbucks hacks that spread quickly on TikTok began dominating the internet. The guide here is thus something if you want to purchase a different drink from there like Charli drink Dunkin.
But yeah, Starbucks does offer certain cold foam coffees on the menu, but only Dunkin Donuts carries the company-owned Branded cold foam beverages. Ask for a venti cold brew with three pumps of caramel syrup, whole milk, and cold foam over the top at Starbucks; they have everything you need to make a Charli cool foam there.
What are Charli drink ingredients?
The Charli drink consists of the following ingredients:
Cold Brew Coffee: The base of the Charli drink is cold brew coffee. Cold brew is coffee that is brewed with cold or room-temperature water over an extended period, resulting in a smoother and less acidic flavor.
Whole Milk: Charli D'Amelio prefers her drink with whole milk, which adds a creamy texture and a rich, indulgent flavor to the coffee.
Caramel Swirl: The drink is sweetened with Dunkin's caramel swirl syrup. This syrup adds a caramel flavor and sweetness to the coffee.
Ice: Ice is added to the drink to make it cold and refresher, perfect for a refreshing pick-me-up.
Final Words
Everyone can enjoy a medium-sized "The Charli" cocktail for only $3.19. I was immediately smitten with this drink because I am a huge coffee and caffeine enthusiast. The taste of the coffee itself is mild and mild, as some coffees are. It is light but has a strong impact.
Adding whole milk makes the beverage feel more reviving and substantial than dilute, and the caramel swirl strikes the ideal balance between the sweet flavor and the caffeine-based basis. The cost is an additional factor that adds to the allure of the product; it is less expensive than many popular coffee shops or fast-food establishments that would sell a comparable good, and the greater quality is combined with a delectable taste.
As the ice melted, the drink's flavor became less appealing, though still good, so ordering it with light ice is recommended for an improved experience. My main suggestion for this drink is to include more of the actual beverage rather than weighing it down with ice. 
A great suggestion for "The Charli" to anyone looking for a quick (yet not insane) caffeine boost and those who are just starting to taste-test coffee in general and may not appreciate or be adapted to a more bitter, stronger, and smokier aroma. To experience it for yourself, go to your nearby Dunkin Donuts immediately! 
Also Read:
Does Dunkin' Chai Contain Caffeine?
What flavors syrups do Dutch bros have?